Heartfelt Greetings from Vietnam's Leading Tea Gift Enterprise To Americans.
More Than A Drink – It Is Tea Gifts
Tea is among the most commonplace beverages, owing to its natural and distinctive aroma. In 2004, while most businesses were pooling their marketing focus on conventional traits of this popular drink, Tra Viet soon acknowledged another critical facet: more than a basic beverage, tea also serves as a powerful bridge that nurtures human connection.
An intimate and customized gift set – tailored to the receiver's preferences – will connect both parties in ways we have never anticipated. Motivated by these insights, Tra Viet has determined to elevate this widespread quencher into premium and high-quality gift packages.
All this hard work has indeed paid off. Nearly two decades after its inception, Tra Viet has enjoyed an immense triumph, lauded by millions of customers and B2B businesses around the globe.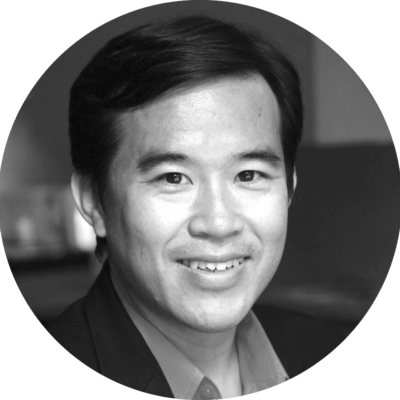 Đinh Minh Phú – Founder, Chairman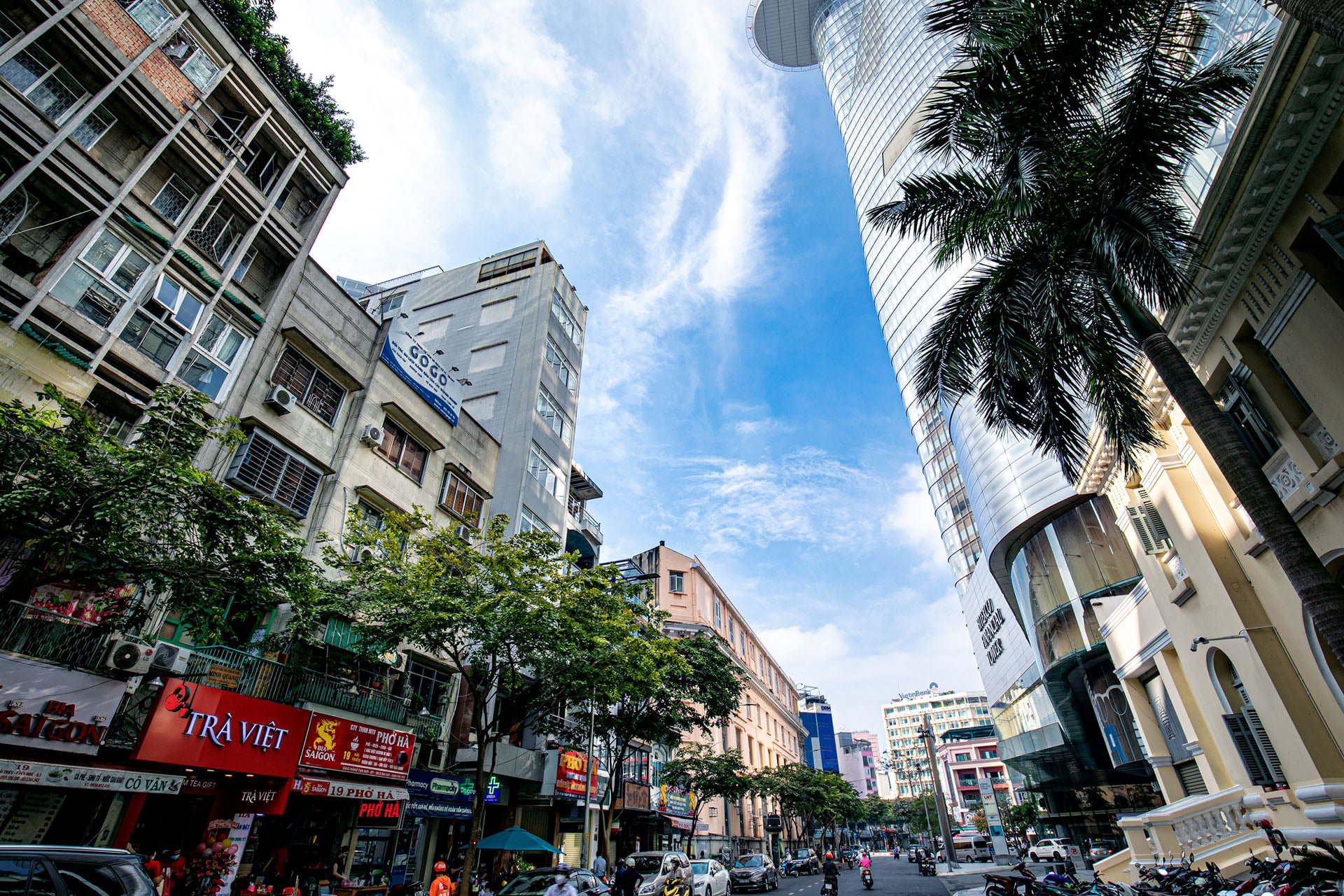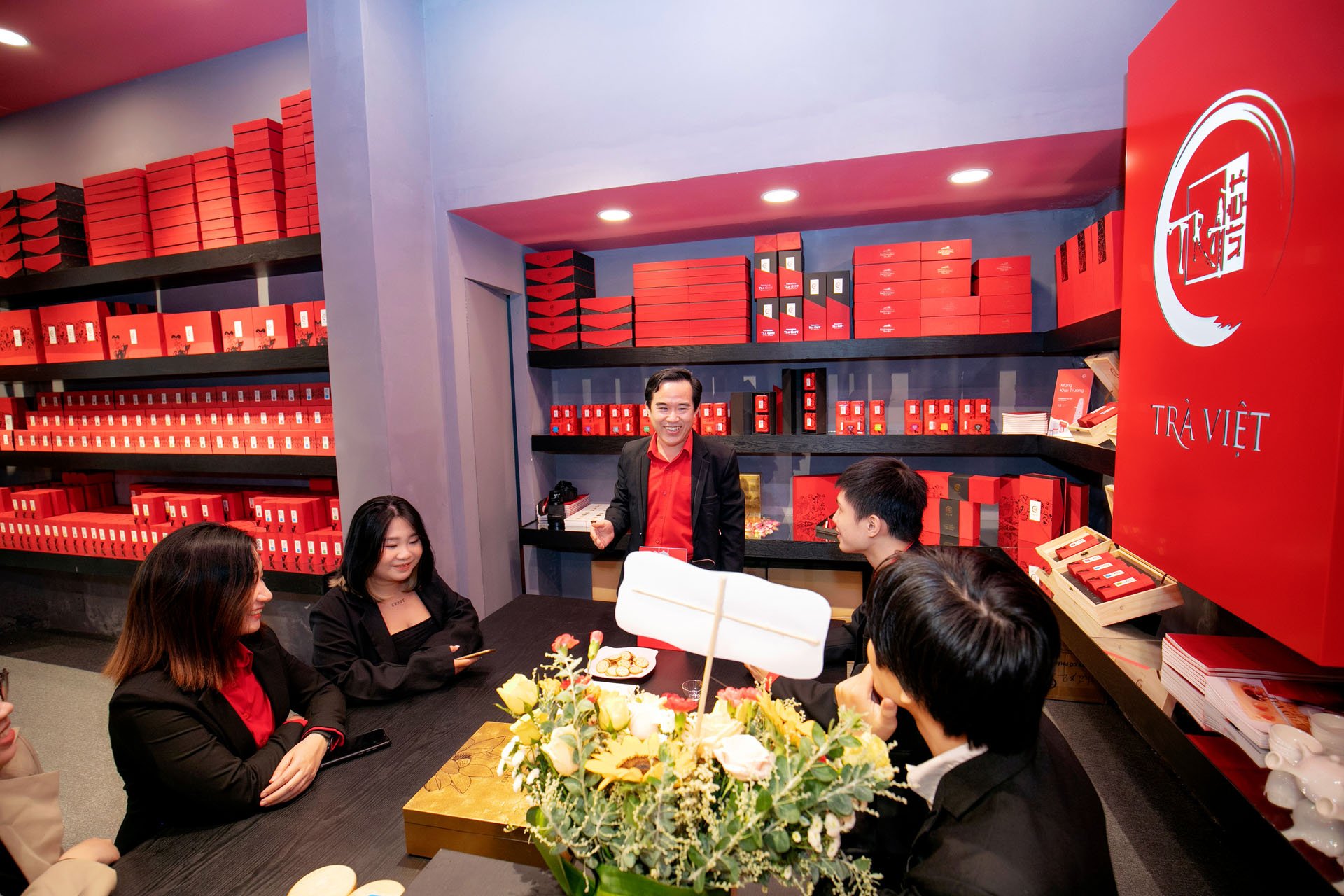 All the three Tra Viet founders are descendants of Bao Loc – the South's largest and most celebrated tea region. Thus, they all harbor a burning passion for tea and a desire to spread its distinctive traits to a wider demographic.
In the 2000s, tea was a promising yet still thoroughly underdeveloped sector. Though the beverage was widely prevalent, most Vietnamese consumers still treated it as a commonplace and replaceable product. Here was where Tra Viet stepped in, aiming to alter the course of events.
Acknowledging the lacking features in the current industry, the three founders joined hands to bring about significant changes via their respective strengths in supply chains, tea masters, and packing designs. Numerous tea flavors were delivered and received immense praise. Tra Viet has indeed raised the bar for luxurious tea in taste and aesthetics.
Over time, our company has extended beyond the circle of regular tea drinkers to reach some giants in the business, collaborating with numerous household brands such as LG, Samsung, Intel, Pfizer, Canon, and Toyota.
High-quality B2B festive sets have become an appealing and memorable feature of Tra Viet, successfully propelling the company to its No.1 position in the B2B Tea market.
Để tạo nên những sản phẩm trà với hương vị sành sỏi trong những hộp quà tặng đẹp đẽ nhất, chúng tôi phải phát triển cho mình những bản lĩnh tiên phong và vượt trội
Vietnam – the origin country of Tra Viet – has always been cited as one of the leading nations in tea manufacturing. Till 2020, our native country has retained 34 provinces and cities with 123 thousand hectares of tea cultivation. Vietnam is now rated fifth in tea exports and seventh in overall production on a global scale. 
As a Vietnam-originated brand, Tra Viet has proudly manufactured its green, black and herbal tea in Vietnam without any interference from international procurement.  We source most of our components from Bao Loc, Thai Nguyen, and Tay Bac, with the latter enjoying a tremendous reputation for boasting some of the rarest ingredients in the world. 
Similar to how a skillful chef might awaken his diners' taste buds, only genuine Tea Masters could deliver tremendous boosts to the experience of a tea connoisseur.
This insight has motivated us to build a dedicated and passionate team of Tea Masters from day one, whose role is to guide our tea assortments and lend a helping hand in developing Tra Viet's distinctive tea flavors. Tra Viet's growing status is credited to their unmatched expertise and comprehensive instruction.
First impressions always matter, and this golden rule does not exclude tea gifts. Our design team proudly delivers a wealth of creative and practical ideas to contribute to your final visual concepts, which adhere to the most critical designing and manufacturing principles. These gorgeous and vibrant packages satisfy even the most discerning recipient.
Tea flavors are undoubtedly paramount, but it is the package design that has elevated Tra Viet to premium quality.
Road Map
Tra Viet has undergone both ups and downs throughout its two decades in operation. However, we believe our accomplishments more than justified these strenuous efforts.
2004
Tra Viet Establishment
2005
Tra Viet Club – Youths Cultural House
2005
Tea Hostess (Trà Nô) Training Program
2008
Vietnamese Patio Tea Shop (Trà Việt Hiên Quán)
2008
The Launch of Premium Tea Gift Line
2012
Hanoi and Ho Chi Minh's First Showrooms
2014
Tea Shop Chains for International Tourists in Hoi An – Danang, Hanoi, and Ho Chi Minh City, Vietnam.
2016
The Launch of HORECA Premium Tea Line
2019
The First Afternoon Tea Party for Businesses
2020
Official Debut in North American Market via Amazon
2021
The Central Showroom in District 1, Ho Chi Minh City, Vietnam
Một đội ngũ đã cùng nhau làm việc suốt 16 năm qua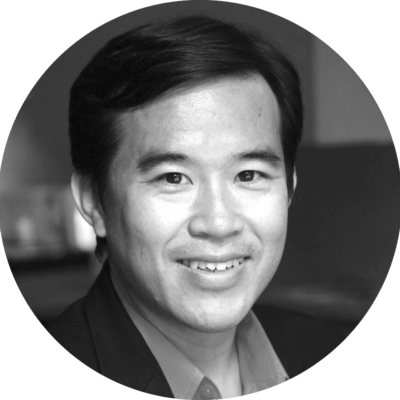 Founder, Chairman
Dinh Minh Phu
"The world's respect starts from our national pride"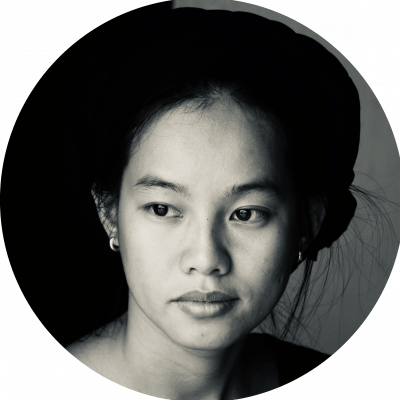 Co-Founder, Tea Master
Tran Thi Mong Kieu
"TTea embodies Confucius' solemnity, Lao Tzu's idleness, and Shakyamuni's wisdom."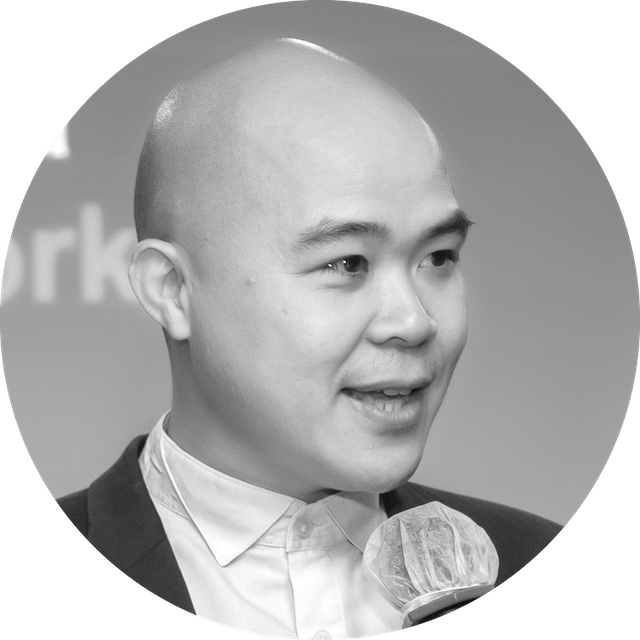 Co-Founder, Chief Designer
Dinh Ngoc Dung
"The beauty of classic design lies in composition and texture."
Customers
For more efficient product distributions in the U.S., Tra Viet has been honored to participate in long-term partnerships with these corporations, listed as follows:
Champion of Tea Master Cup
In 2016, one of our tea masters, Mong Kieu, was granted the Champion of Tea Masters Cup title, surpassing the 23 best contestants from all Vietnamese provinces.
Furthermore, Tra Viet's major founder, Mr. Phu, has been elected by Vietnam Television (VTV) as an outstanding representative of the fourth generation in tea manufacture. Tra Viet's positive reception is attributed to his burning ambitions to spread the influence of Vietnamese tea across more countries around the globe.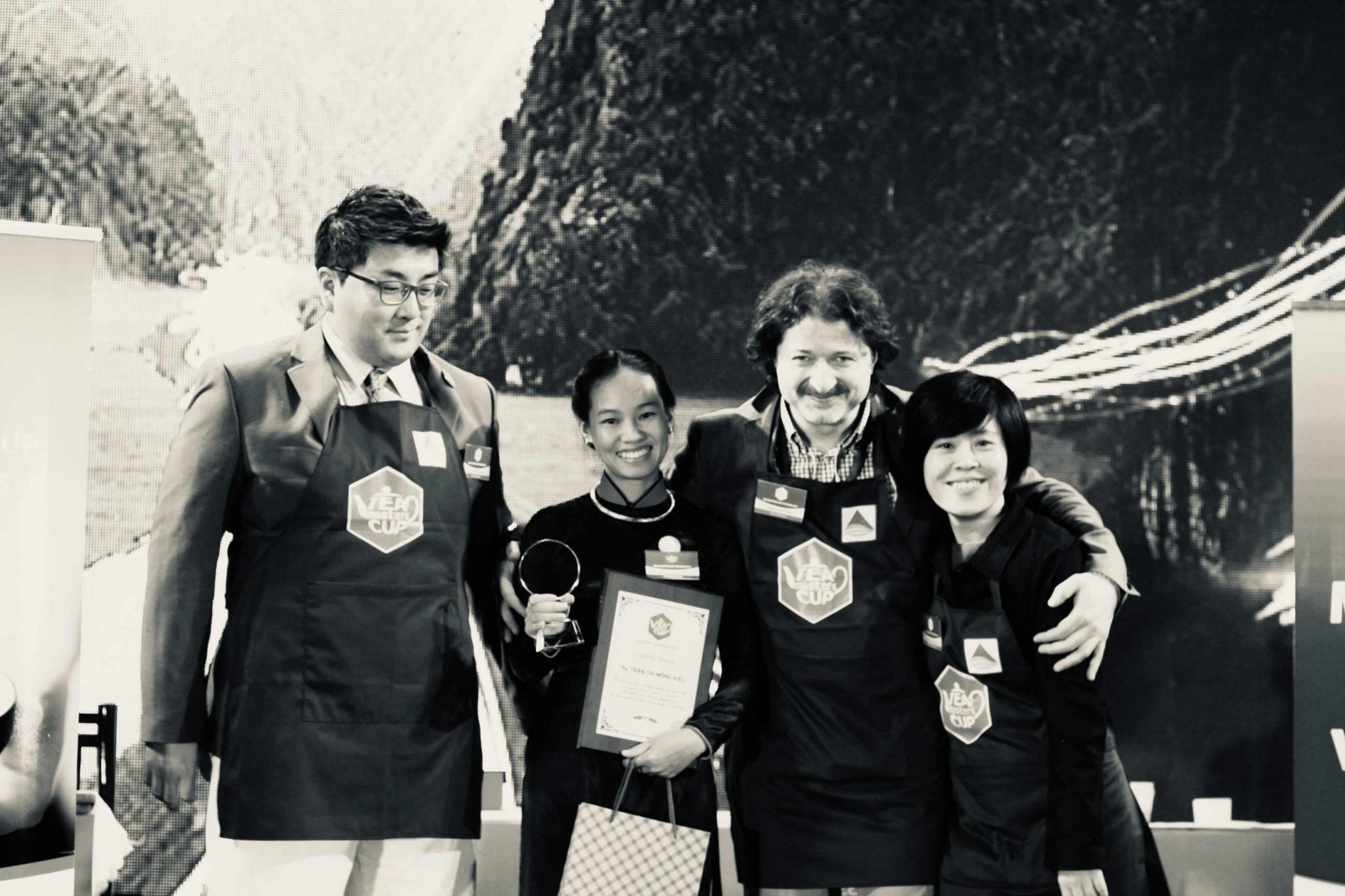 [/vc_row]

TRA VIET STORES:

19 Hai Trieu St, Dist.1, HCMC, Vietnam. Tel: 028 22181844

34 Giang Van Minh St, Ba Dinh Dist, Hanoi, Vietnam.  Tel: 024 38458666

6 Nai Nam St, Hai Chau Dist, Danang City, Vietnam (4rd floor Lotte Mart).  Tel: 0925522615

For Globally Contacts:

TRA VIET INTERNATIONAL LTD

77 Hight Street, #09-11 Hight Street Plaza (683.91 mi)

Singapore 179433.  Tel: +84903037017 (Whasapp)